Hotel Magistrat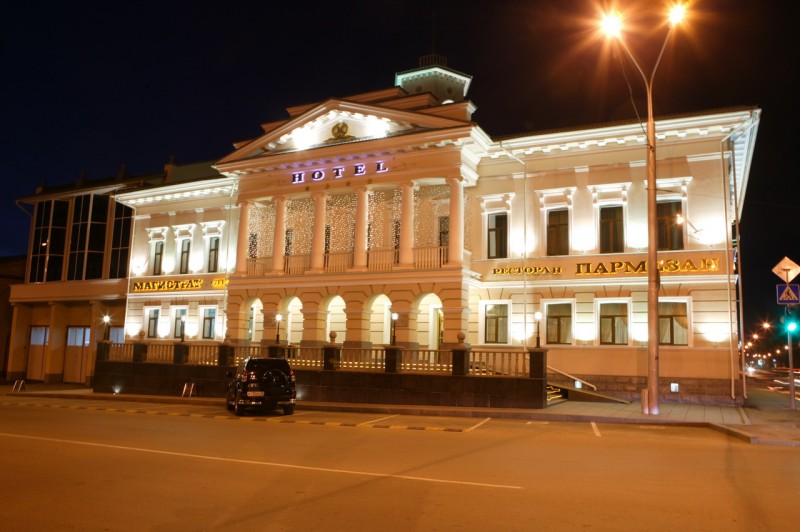 Magistrat is a 4 star-categorized hotel situated in the very center of city at Lenin square, near Tomsk Region Administration, Arbitration Court of Tomsk oblast, Tomsk Drama Theater, Tomsk Epiphany Cathedral, the Conservatory Concert Hall and Tom river-bank.
Magistrat Hotrel is housed in historic building, which was built in 1802 at the bottom of Voskresenskay mount near trade square at that time main city square. At different times there was housed Magistrate of Siberia Governorate, Bourgeois Town Council, after Russian Revolution – provincial komsomol committee, regional prosecutor's office and city form of government.
Hotel was opened after building reconstruction in 2004 on the eve of 400-anniversary of Tomsk. It is a perfect place both for rest and business. Magistrat gained steady reputation one of the best regional hotels in Russia. So, it is no coincidence that in 2006 during the 8th Russian-German interstate consultations involving members of the governments
of the two countries, that at the hotel was accommodated German delegation led by Angela Merkel. In the hotel's restaurant had place sharing dinner of Russian President Vladimir Putin and Chancellor of Germany Angela Merkel.
An exacting  guest will be pleased with the attentive staff and the attractive atmosphere
Hotel rooms:Luxe (Suite) – 55-60 m2 , king-size bed;Deluxe (Junior Suite) – 42-53 m2 , double bed;Standard – 29-35 m2 , one or two beds;Single– 24-25 m2.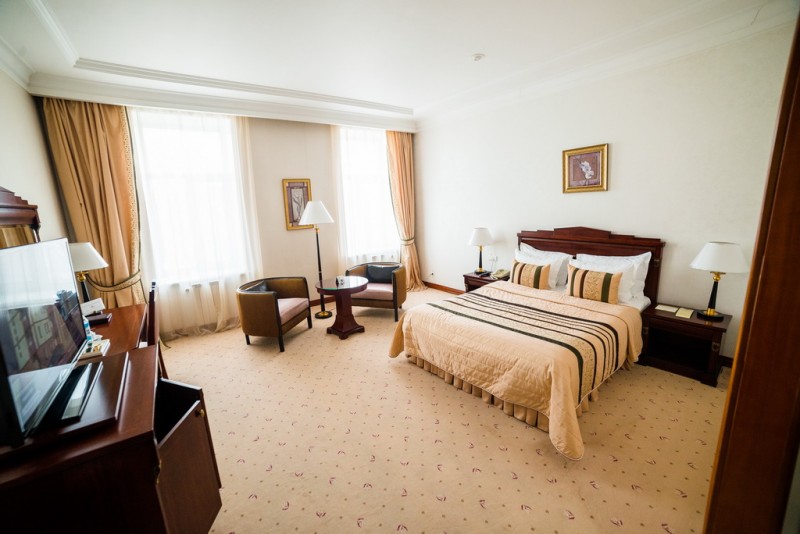 All rooms have air conditioning, bar, cable TV. Free WiFi is available in all areas.Magistrat Hotel offers such facilities as concierge service, laundry and dry-cleaning. Hotel provides 24-hour restaurant service and room-service.Hotel accepts cards, cash and non-cash payment. Perhaps the best Tomsk restaurant – "The Very Same Parmesan" is located here.
To book a room you can on this page.